Why Canvas?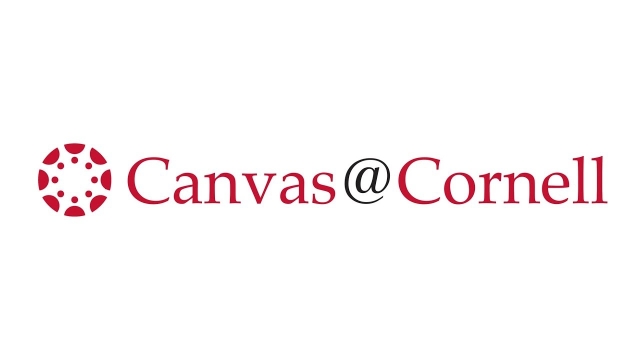 Hear from Cornell professors who were part of the Academic Learning Management System (LMS) evaluation and their thoughts on Canvas. 
---
Cornell Information Technologies (CIT) and the Center for Teaching Innovation (CTI) conducted an extensive evaluation of Cornell's Academic Learning Management System (LMS). This included an evaluation of current use, an analysis of the LMS market, and a thorough review and pilot of alternatives. It culminated in a report presented to the Provost. Drawing on this evaluation, the Provost announced that Cornell will adopt Canvas as its LMS. 
The overall objective of the move to Canvas is to improve the student learning experience. Canvas offers enhancements over Blackboard, including a student-centric design for ease of use, an open API (application program interface) that enables third party apps, a vastly-improved mobile experience, and an integrated syllabus and calendar that enable students to see pending / completed activities. Canvas also allows us to prepare for the future and provides an opportunity to join with peer institutions.
Like Blackboard, Canvas will provide instructors with:  
Automated course enrollment. 

Use of existing tools such as TurnItIn, iClicker, and Panopto. 

Access to existing libraries of teaching resources such as Kaltura videos. 

A clean integration with Library Reserves (Ares). 
Student-centered learning
Based on the experience of peer institutions, we anticipate students will find Canvas easier to learn and use. 
Students participating in the Canvas pilot reported that they enjoyed using it - especially the modern, clean interface. 

Thousands of new students each year learn to use Cornell's LMS, making ease of use essential.   

Moving to Canvas will also connect more of Cornell through one LMS. Pockets of Cornell currently do not use Blackboard and either already use or are considering Canvas. 
Ease of use
Canvas' great strength is that it is built to be easier to understand and use. Many faculty found Blackboard difficult to use, and most of our pilot faculty found Canvas an improvement. This will save faculty time and make it easier to experiment with new teaching approaches and tools. 
We anticipate new faculty will spend less time learning to use Canvas than was needed for Blackboard. 

A majority of pilot faculty preferred Canvas to Blackboard. 
Preparing for the future
Canvas better facilitates developing and implementing new teaching tools. It can better support efforts - including Cornell's growing active learning initiatives - to improve student learning. 
Moving to Canvas will allow Cornell to explore new ways to address specific college and department needs that surfaced during the evaluation. 

Over time, we expect this to mean that more teaching tools will be available to Cornell faculty. 
A community of institutions
Almost all of our peer institutions have moved to Canvas (e.g. Brown, Columbia, Dartmouth, Stanford, and Yale). This strong community of peer institutions will keep us at the forefront of developing teaching practices and tools. Additionally, Canvas works closely with the extended Canvas community in developing new features. 
We understand there are all kinds of questions about whether people will be able to do what they currently can in Blackboard after we move to Canvas. Many of these questions will be answered in the materials that we will be sharing over the coming months. If you have a more specific question we would be happy to discuss individual concerns. In the meantime, you can find information on Canvas by visiting their website here.
If you have any questions, we welcome you to contact us at: canvas@cornell.edu.
Advisory Board
Cornell has formed an Advisory Board for our transition to Canvas. Our hope is that the advisory board will help make our transition to Canvas as easy and effective as possible for faculty, students, and staff. Our board seeks to represent diverse perspectives from across Cornell, including faculty from a range of Colleges and disciplines, students, and support staff. The Advisory board will meet to review and improve the transition plans, paying particular attention to these three areas:
Communication: How do we insure that transition plans are communicated consistently and effectively throughout the transition?
Migration: How do we devise a plan to stage our migration across 3 semesters in a way that minimizes the impact on students and guarantees as much faculty flexibility as possible?
Support: How do we offer timely, convenient, effective support to faculty, students, and staff so they can make effective and efficient use of Canvas?
The members of our Advisory Board are:
Marianella Casasola, Associate Professor, Human Development, College of Human Ecology
Mike Fontaine, Associate Vice Provost for Undergraduate Education, Professor, Classics, College of Arts and Sciences
Debbie Higgins, Administrative Assistant, Biological & Environmental Engineering, College of Agriculture and Life Sciences
Jodi Korich, Associate Dean for Education, Associate Professor, Department of Clinical Sciences, College of Veterinary Medicine
Phil Krasicky, Senior Lecturer, Physics, College of Arts and Sciences
Dustin Liu, student, Industrial and Labor Relations '19
Drew Margolin, Assistant Professor, Communications, College of Agriculture and Life Sciences
Jaewon Sim, student, Vice President of Internal Operations, Student Assembly, College of Arts and Sciences
Damien Tissot, Senior Lecturer, Romance Studies, College of Arts and Sciences