Self recording studio
Getting started with the self recording studio
Book time in the self-recording studio with our easy to use Self recording studio request form. Contact CTI for more information or for a tour of the studio.  Booking time in the self-recording studio is on a first-come, first-served basis, so we recommend booking as early as possible. Using the studio does require some planning, and some training may be necessary to use the studio effectively.  View all Campus Studio locations.
What is the self recording studio?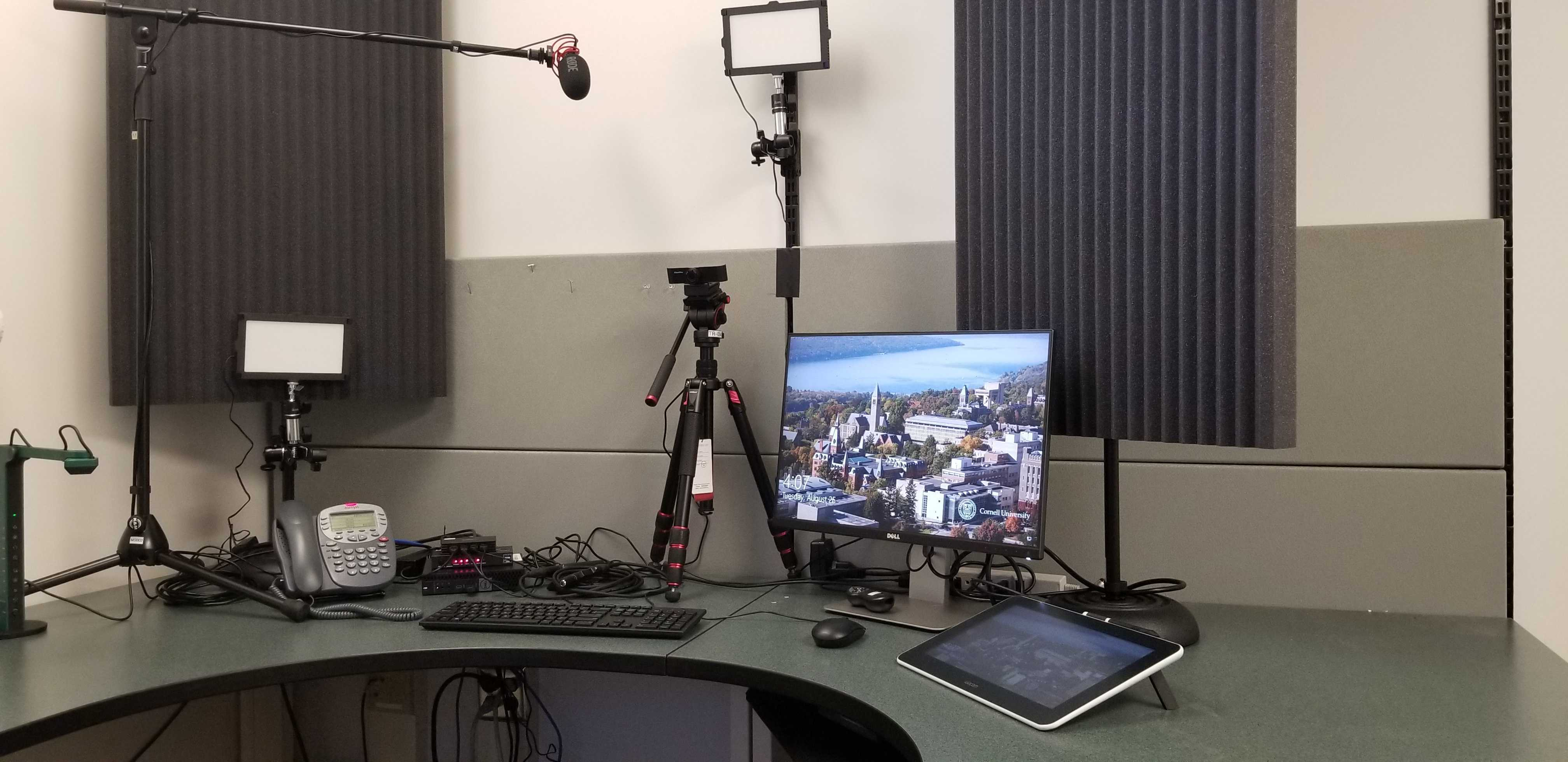 The self-recording studio is a quiet location with a built-in computer and webcam for creating lecture capture recordings (Panopto), audio recordings, or conducting web conferences (Zoom). It is a great option for creating lectures if moving an in-class course to an online course or a flipped classroom model.
Instructors may bring their own lavalier (lapel) microphone or use the studio's built-in microphone. The studio includes a web camera, USB document camera, Wacom annotation tablet, and large-format (65") monitor. Additional details can be found at Mini Recording Studio and Specifications.
Why use the self recording studio?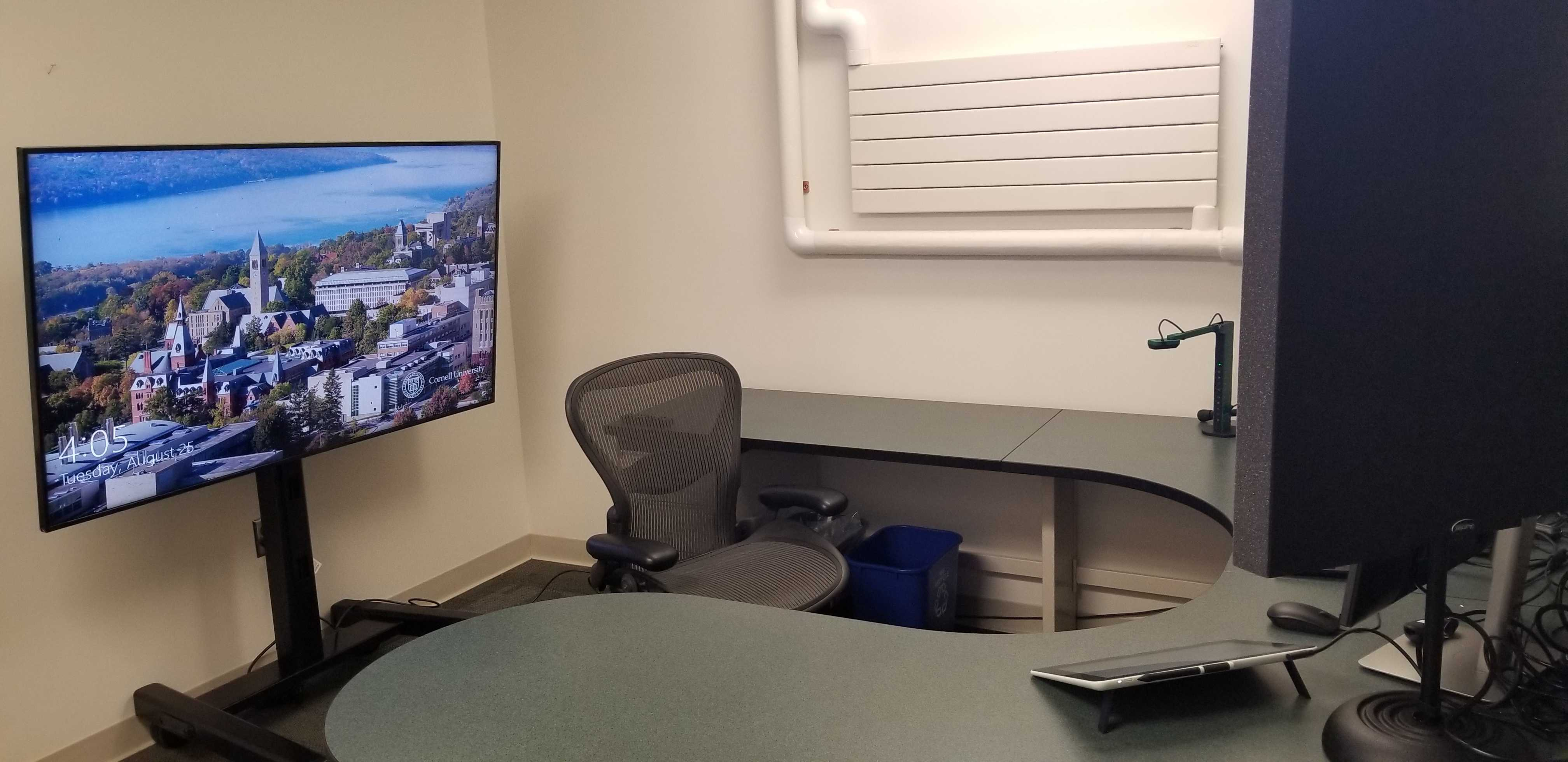 Creating recordings or conducting web conferences in a soundproof environment can result in better quality results. A controlled background can also reduce distractions for those watching a video or taking part in a Zoom meeting.
Considerations for using the self recording studio
Teaching documents and materials should not be saved directly on the computer in the studio. We recommend moving files to your own drive or downloading content to a portable storage device (USB drive).