Graduate Students & Postdoctoral Fellows
The Center for Teaching Innovation promotes best practices in teaching to support excellence in undergraduate learning at Cornell and beyond. We can help you accelerate your readiness as an instructor, support you in designing and implementing the best learning opportunities for your students, and prepare you for future teaching-related endeavors. Here is a snapshot of our current programming.
Our approach to teaching is anchored in five elements: innovation, diversity, evidence-based practices, assessment, and technology. Through our programming, you have the opportunity to learn more about how people learn, explore evidence-based teaching strategies, develop pedagogical skills, and reflect on and document your teaching journey at Cornell. 
Developing Your Teaching Journey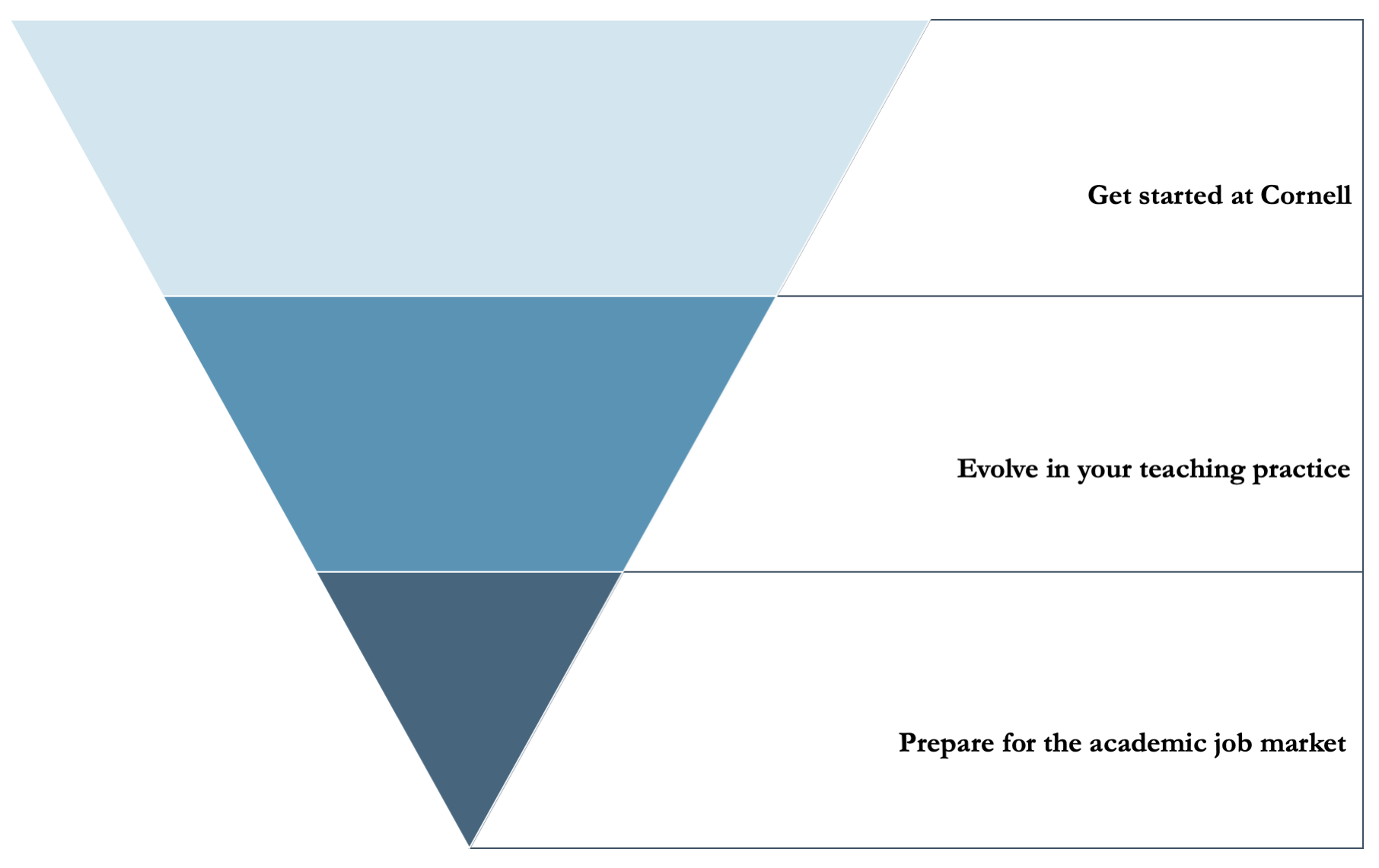 Where do I begin? Get started: During your early years at Cornell, participating in our programs will support your development in the core competencies. Begin by making a strategic plan with your end goal in mind. The Teaching Assistant Online Orientation provides a nice introduction. Also, consider registering for the Teaching Portfolio Program right away. We recommend that you start by participating in GET SET workshops and the annual fall teaching conference.

How do I develop further? Evolve in your teaching practice: As your interests develop, you may want to explore more intensive programs, such as different day-long institutes, the Teaching and Learning in the Diverse Classroom 4-week online course, or a semester-long pedagogy course.
Where does this lead me? Prepare for the academic job market: If you anticipate a future faculty-related role, we suggest applying for the CTI fellowship or participating in the ALS 6015 course. Both experiences will help you reflect and design your teaching portfolio to articulate your development as a teacher.
Explore Our Programs