Consultations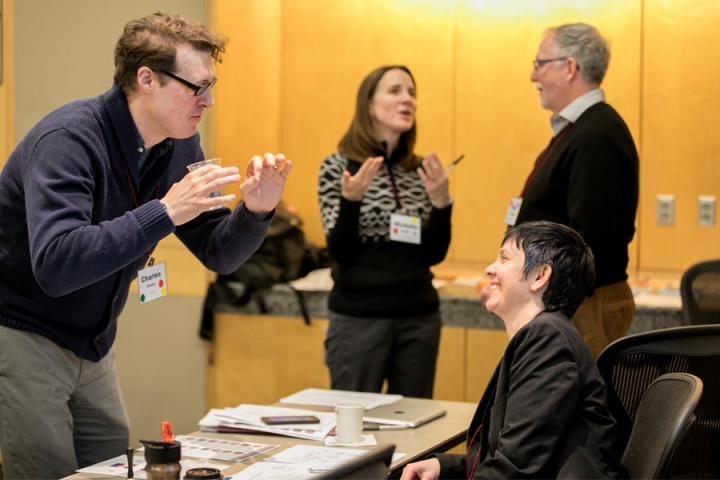 The CTI offers formative, confidential consultations on teaching and learning. We meet with individuals, teaching teams (e.g., an instructor of record and teaching assistants for a course), and departments (e.g., colleagues working to implement learning assessment strategies across courses). Contact us at cornellcti@cornell.edu to schedule a consultation. We are glad to meet with you in person, by phone, or via the web (Skype, Zoom) at your convenience.
Selected examples of consultations we provide include:
Best practices in evidence-based learning
pedagogical strategies proven to actively engage students

fundamentals of and innovation in course design for face-to-face and blended or online courses. 

strategies for effective group work and collaborative learning

techniques for large classes
Building inclusive classrooms
approaches for exploring and responding to changing student demographics in the classroom

 

course design principles for accessibility

support for global and intercultural learning

strategies for navigating microaggressions, unconscious stereotyping, and implicit bias

techniques for leading discussions
Best practices in assessment and evaluation
assessment design for student learning

strategies for aligning assessment of student learning with course learning goals

inclusive practices in designing, implementing, and assessing assignments

approaches to reflecting on and learning from student feedback (e.g., mid-semester feedback and end-of-semester student evaluations of teaching)
Technology
an introduction to learning technologies that bolster the use of student-centered pedagogies such as polling, group collaboration, peer instruction, and peer review

the incorporation of new technologies in the classroom to improve learning

 
---
Specialized consultation opportunities might include:
a classroom observation coupled with pre- and post-observation discussions

the Mid-semester Feedback Program, useful in obtaining confidential, mid-course feedback from students about their perceptions of what is going well and what might improve their learning experience

a meeting with a group or committee working on a teaching and learning-related project or initiative that would benefit from CTI support
In addition to the consultation services above, we offer a range of programs, workshops, institutes, and online resources. Contact us to schedule an individual consultation or group meeting or to explore the potential benefits of upcoming workshops and institutes.